Add dozens of Onpage SEO Metrics to Google Analytics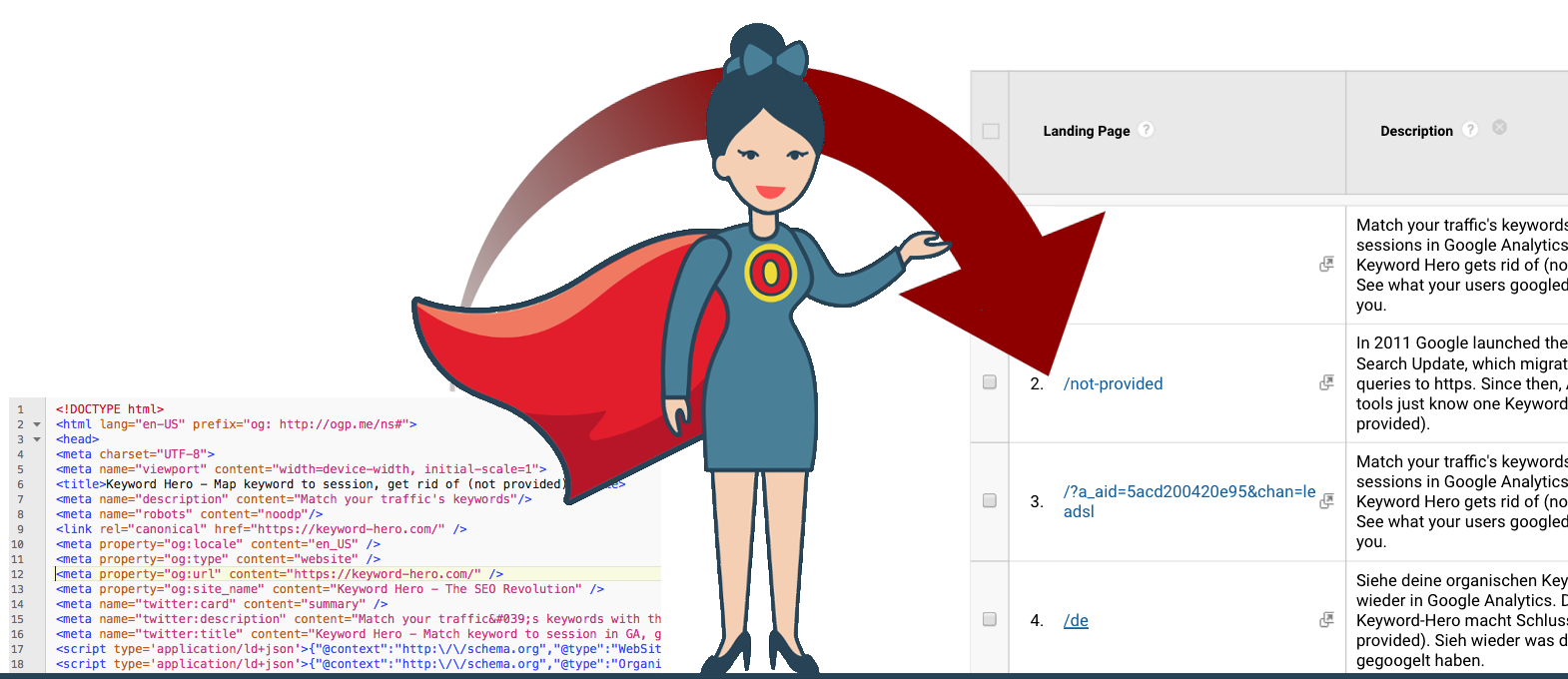 The Onpage Hero makes your most important onpage SEO data available in your Google Analytics account.
More than 30 SEO relevant metrics are tracked in GA, such as hreflang and H tags, snippets and images and many more.
And the best news: Onpage Hero neither requires a dedicated crawler nor creates additional traffic.
MONITOR YOUR ONPAGE PERFORMANCE IN REAL TIME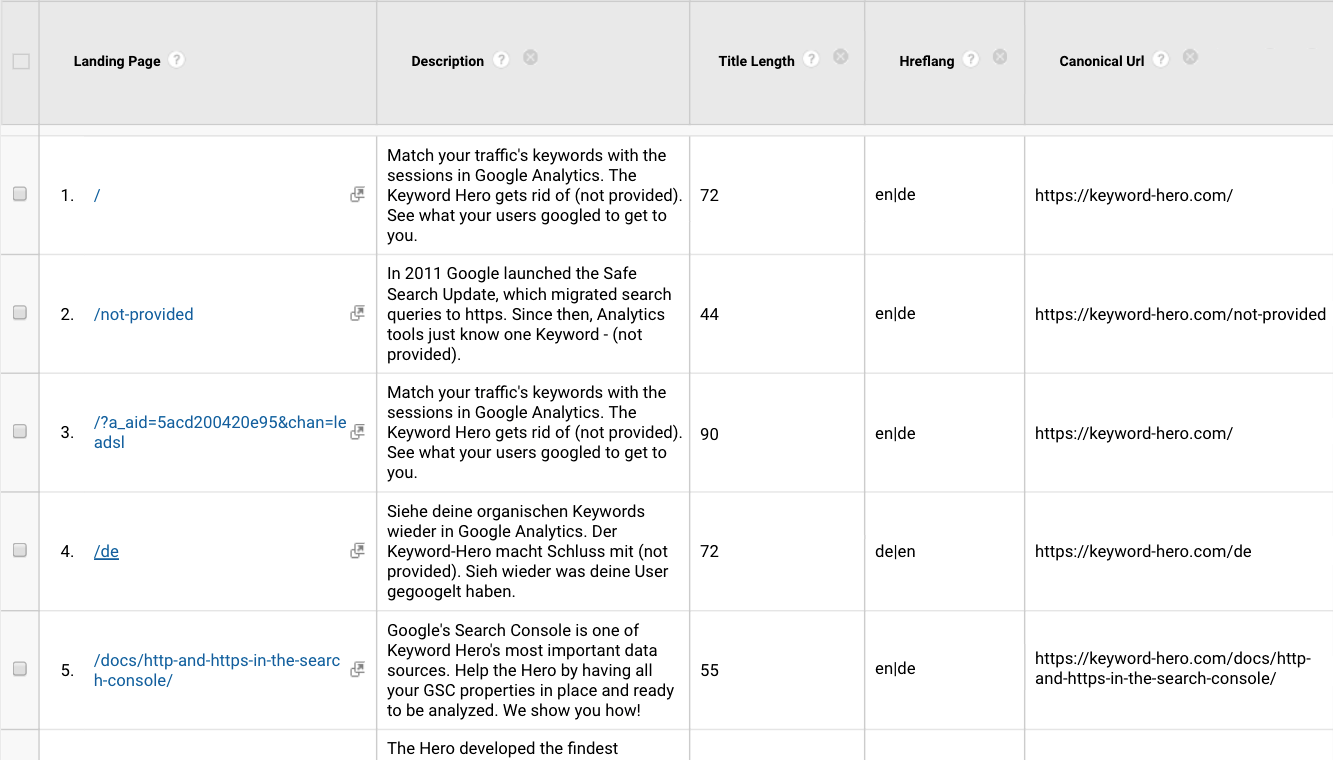 Landing Pages
Check all your URLs in real-time with each visit from a user and see whether the most important SEO tags are all in place and correct.
DESCRIPTION
Monitor changes in your description after every roll out and across all your URLs.
TITLE LENGTH
Check whether your titles are too short or too long and adjust them accordingly.
HREFLANG TAGS
See whether your hreflang tag is correctly implemented or even missing.
CANONICAL TAGS
Monitor whether the canonical tag points towards the right site.
Shortly after setup, Onpage Hero will deliver SEO data as hit-based events into Google Analytics.
Every page visit from one of your users will result in updated onpage data:
you'll get live data.
This makes Onpage Hero great to spot any changes after roll-outs and provide a perfect long-time monitoring tool as well.
How does the onpage Hero get your SEO data into GA?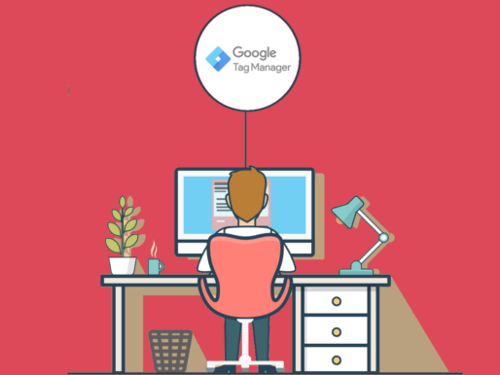 1. Tag Manager
When a user comes to one of your pages, Onpage Hero's code runs in Google's Tag Manager. It is asynchronous and won't hurt performance.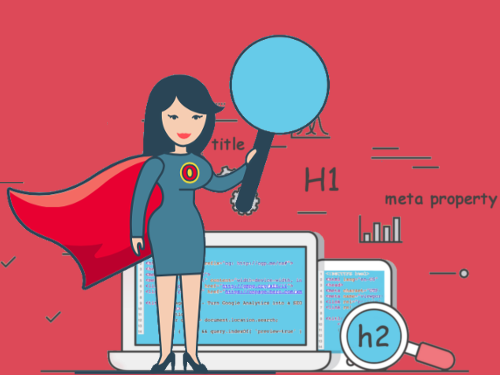 2. Scan HTML code
Onpage Hero scans your rendered webpage in real-time and sends SEO relevant data as hits to your Google Analytics account.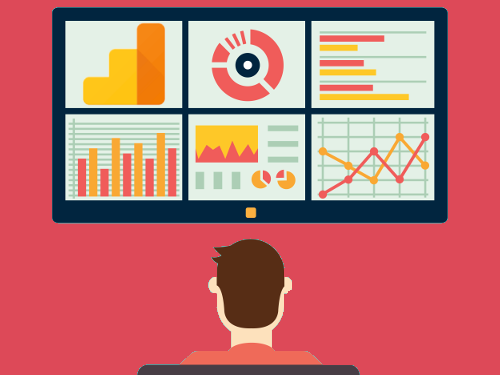 3. SEO data in GA
You are able to see all relevant onpage SEO data in a familiar setting – Google Analytics will deliver the metrics in real-time and with every user.
TRY ONPAGE HERO FOR FREE – ATTRACTIVE CONDITIONS ACCORDING TO YOUR NEEDS
2 MINUTES TO SET UP ONPAGE HERO
THREE EASY STEPS TO GET THE ONPAGE HERO RUNNING